Geographic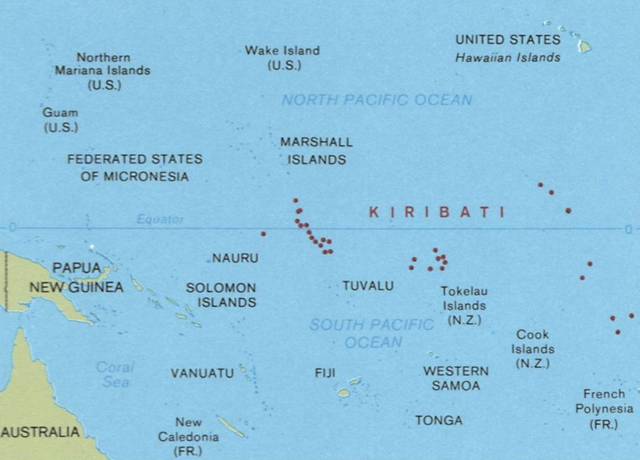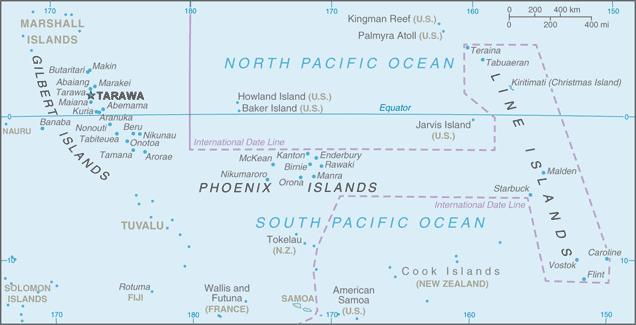 Remoteness and geographic dispersion are major problems for Kiribati.
Kiribati is significantly disadvantaged by distance from global markets. This is exacerbated by the dispersion of its many islands.
These large distances are a significant challenge, resulting in more costly imports and exports and negatively impacts on its international competitiveness.
This remoteness also limits opportunities for tourism.
The large distance between islands also creates challenges. Inter-island shipping is often unreliable. This makes it difficult for islands to export produce and import goods. These delays regularly result in shops being depleted of consumer goods.
This is exacerbated by the relatively high cost of inter-island shipping.
Cash could be in limited supply on outer islands.
Telecommunications and internet access are very limited on most outer islands
Banking services were poorly developed on outer islands.
These are all major constraints to developing private enterprises outside of South Tarawa.